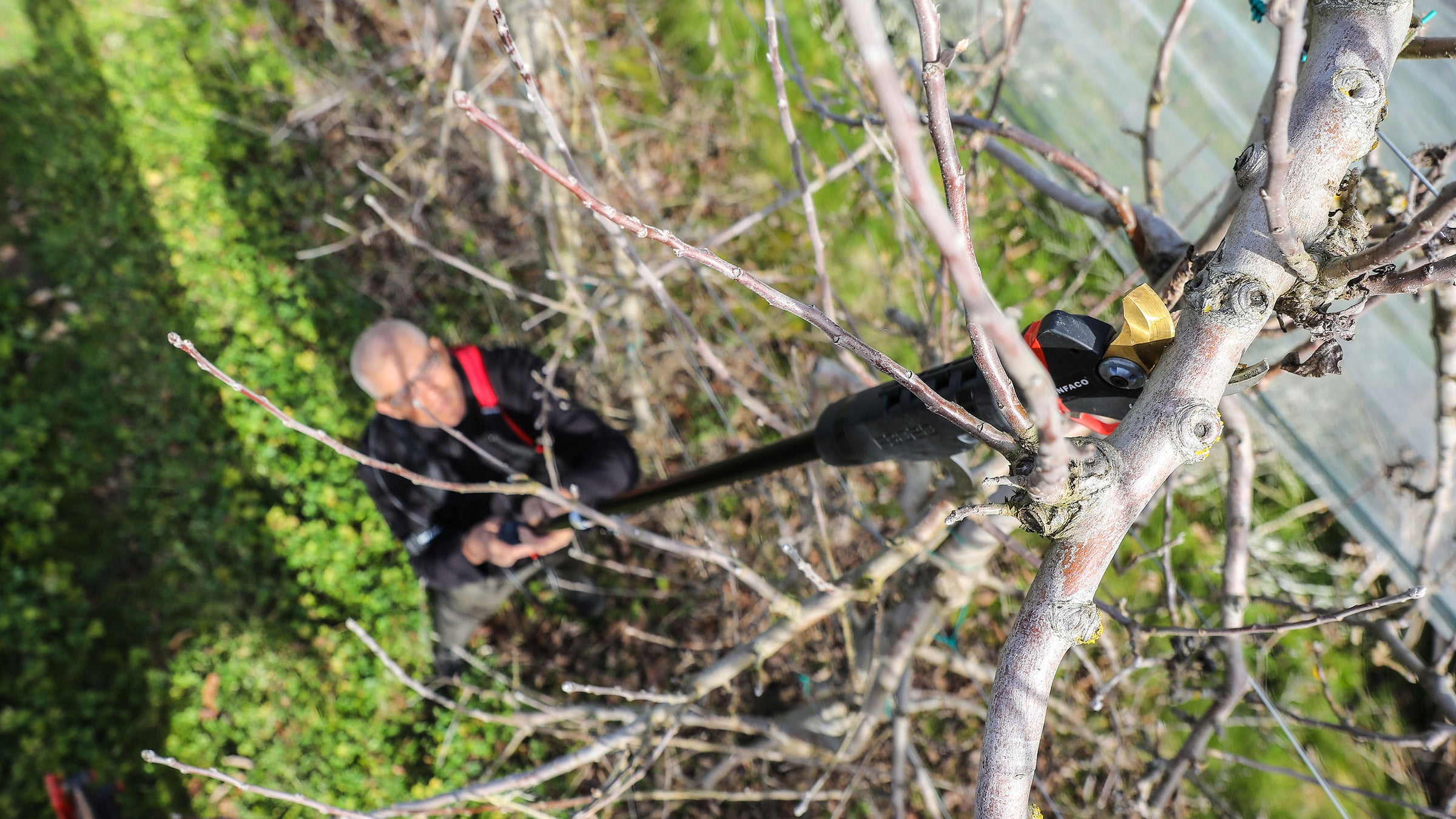 Take your shear
to the next level
Working at height has never been easier
- STRONG yet LIGHT carbon fiber
- F3020 pruning shear compatible
- SNAP-IN or REMOTE battery with cable options
- FIXED length or TELESCOPIC options
- SLIDING GRIP for more control and balance
- Bluetooth® Technology to connect the pole´s trigger with the pruning shear
- Metal HOOK to pull cut branches
- EASY shear installation
Pruning shear options for your pole
Standard head pruning shear
Ideal for pruning grape vines and also suitable for orchard pruning. Speed, maneuverability and power.
Medium head pruning shear
Increase your tool's cutting capacity with the medium kit. Perfect balance between speed and cutting capacity. Designed for fruit-growers, forestry, and landscaping.
Learn more
Maxi head pruning shear
An essential tool for tree lopping in orchards and landscaping. Perfect for cutting back vines before top grafting operations. The Maxi kit will give your F3020 unrivaled cutting capacity.